Workplace booking

Device control and automation

Digital room signage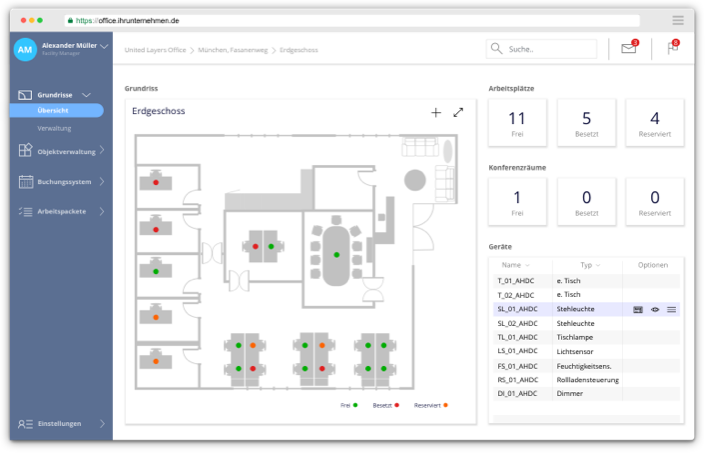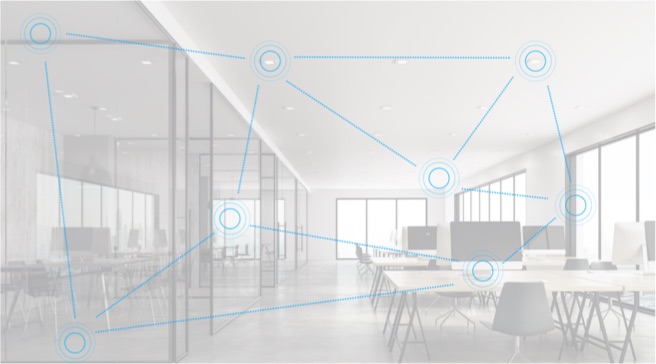 Nothing is hardwired in the room anymore and yet everything is connected.
for changeable working environment
MESHLE technology allows to adjust the device's functions as needed. The technology plays a crucial role here. Each actuator is basically self-sufficient but can be configured via Bluetooth using an app. Several actuators can be networked via Bluetooth Mesh. A small IoT network is then created in each room, which is separate from the hotel network. As soon as several actuators are in a network, many use cases can be flexibly implemented.
MESHLE compatible devices
Networking, control, automation
The right light in the office is one of the basic needs of a working environment. It comes down to the right brightness and colour temperature, depending on the time and type of work. With MESHLE, all these components can be integrated into any environment.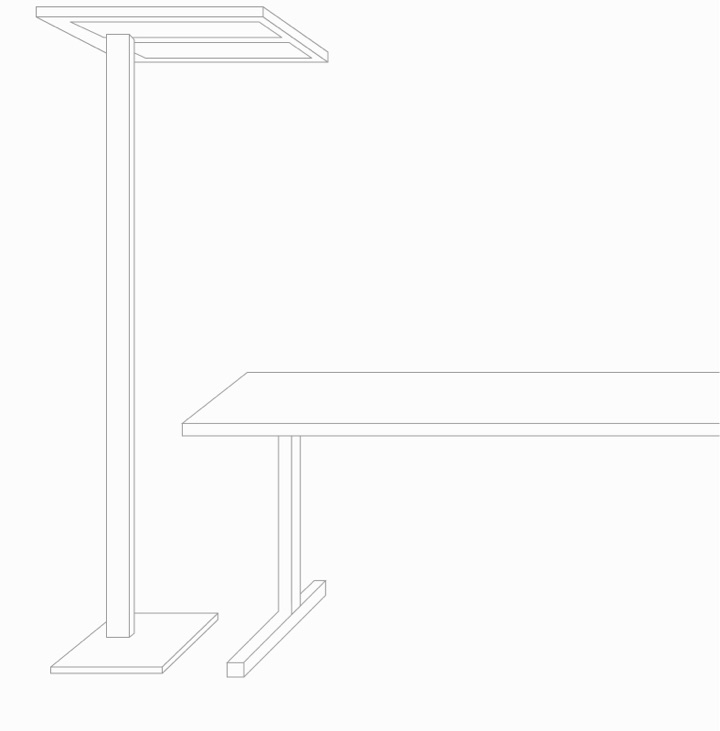 for personalised working environment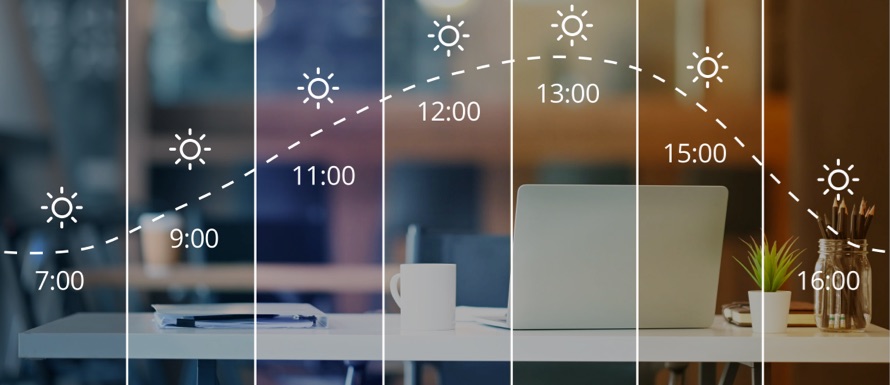 Natural light for maximum productivity
The colour temperature of light has a direct effect on us humans. A sunny morning is a great motivator. Workplace lighting can replicate the perfect lighting conditions of nature, regardless of the real weather conditions. This can create a consistently pleasant and productive working atmosphere. MESHLE HCL controllers are equipped with daylight simulation. In addition, a personal profile can be set.

Workplace Management System
Maximum utilisation of space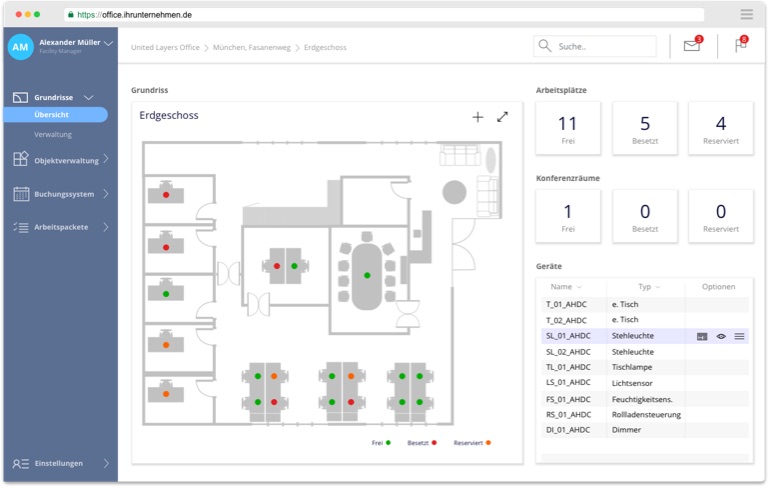 For questions and demo requests