configuration, control and automation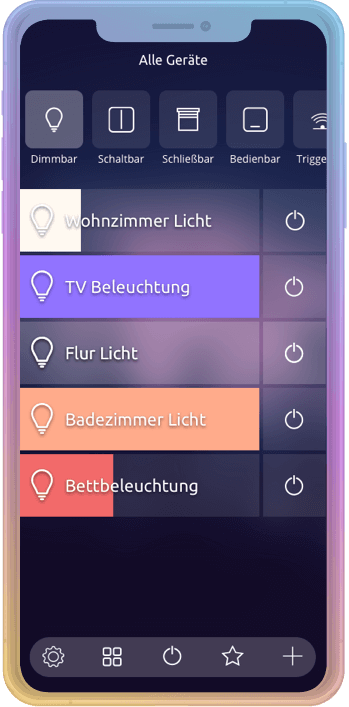 Easily control different devices with one app via Bluetooth® or Internet*. The devices are displayed by type and group. The control elements are large and therefore easy to handle. 

Light can be so different – with the MESHLE app, it's very simple to adjust colors and brightness. The settings can be saved as scenes and activated later via the app, by timer or via an external switch.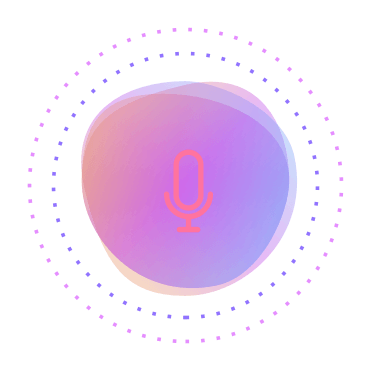 Animations that make the room come to life. This allows you to simulate a sunset in the evening or a sunny day during bad weather. The sound visualization emphasizes every situation using exciting lighting effects set to music.

Each MESHLE device can have up to 8 timers. The timers can be triggered by time or by astro event (sunrise/ sunset). With the astro function there is the possibility to set a time offset.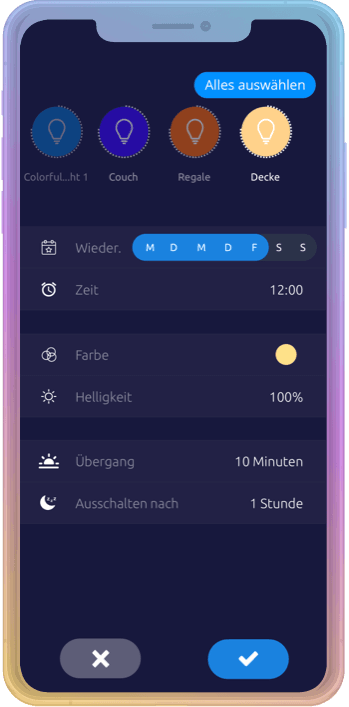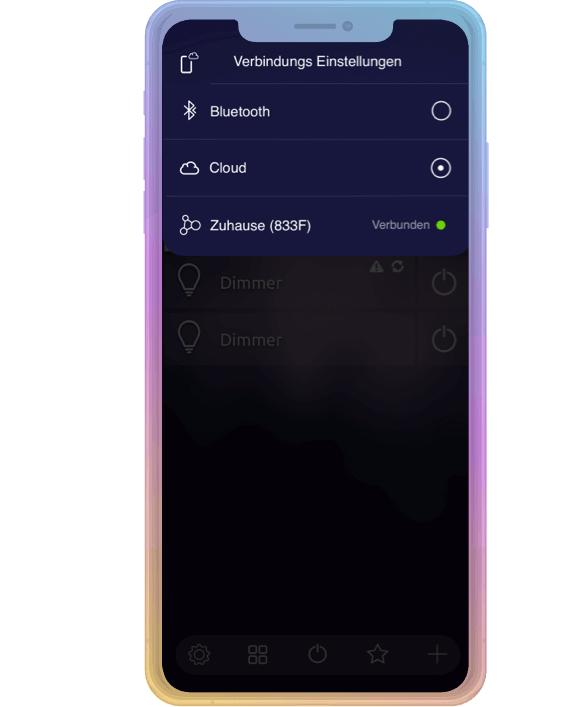 The MESHLE gateway enables additional functions such as remote and voice control via Google Assistant or Amazon Alexa. All you need to do is to switch from Bluetooth to WiFi in the MESHLE app.
organized and easily accessible
Devices can be grouped together and named for example according to their location. Settings can then be made for all devices in the group simultaneously. For example, all lamps can be switched on or off and shutters can be moved up or down.